Page Updated Sept 27, 2017

International Doll Artisan Guild Convention Denver, Colorado October, 2011

A group photo of the six dolls entered by China Doll Students. Please click on the individual close-up photos below to enlarge.

This is May as a bride done by Debbie. May was awarded the Best-in-Category and the Maggie Award

Dear Judge Lady,

I've tried for many a year to become Sheriff, but the Mayor and the City  Fathers wouldn't support me!  Even though I ride better, shoot better, and rope better then any man in this here town!!!  But now we are modern and I was elected . . . all 14 people left in this town voted for me!  Please come to the celebration at the Saloon tonight.

This is "Elder Elf" as Granny and was done by Gere. We all feel much safer now that Granny is the new Sheriff in town

This is Eve, done as a Cat Lady by Shirley. The Cat Lady won Best-in-Category

This is Suzie done as a  Cowgirl, also by Shirley.

This is Little Aruna, also by Shirley

This is a lovely French A. T. by Gere; She is wearing the Grand Master of Doll Making Medal earned by Gere.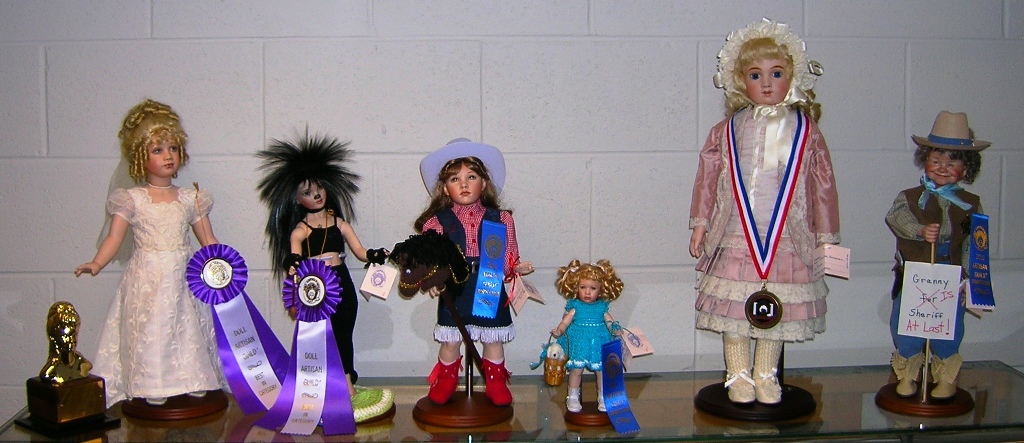 Website Designed by Paul H. French © 2018